Original Link: http://www.anandtech.com/show/1224


CES 2004 proved to be an excellent show this year, with final tallies putting attendance at over 120,000 people. For anyone who walked the show floor, it was apparent that even though there were techies and consumers wandering the campus, the majority of those 120,000 attendees were actual industry professionals.
Although it is difficult to stand out in the computer industry, manufacturers make a name for themselves consistently by becoming a pioneer of a certain niche. Now that virtually anyone who makes PCs has a Small Form Factor PC in production, ECS has been quietly taking a different approach to what is becoming an oversaturated niche - the EZ-Buddie.
EZ-Buddie differs from most SFF PCs because the power supply is totally separated from the computer via an external adaptor (similar to an LCD). This cuts down slightly on overall size, but more importantly, the heat from the AC to DC inverter is totally removed from the system. This turns out to be a fairly large thermal improvement.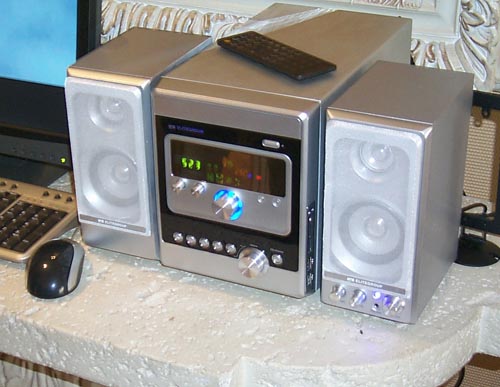 For those of you not familiar with Elitegroup, it might be worth mentioning that ECS is the number two PC component supplier
in the world
, just barely behind ASUS. This was clear particularly during our visit to ECS in China while preparing the
Inside ECS article
last year. Tooling over an entire assembly line for a "small" 250,000 EZ-Buddie production queue is virtually trivial for the PC giant, and this becomes a significant advantage for ECS in the SFF market. ECS had a working pre-production model of the new EZ-Buddie at CES, so let's take a look at what could be this year's SFF killer.
Just a SFF?
At heart, the newest EZ-Buddie exhibits all the SFF characteristics. It requires the additional purchase of CPU and memory. Hard drive implementation was still to be decided during CES 2004, although we had every indication that the unit would either ship with a hard drive or ECS would provide a total solution installation package with each unit. If you're wondering why this might matter, it will make more sense when we get into the software later. As with most SFF's, video is provided by Intel's 865G solution, but AGP/PCI upgrades are feasible.
At first glace, this doesn't sound very impressive (or even much of an improvement over the existing D414-1 EZ-Buddies). It is the
additional
features that separate the newest EZ-Buddie from the rest of the crowd. The major advantages of this unit come in the form of software innovations, cooling options, price and multimedia features.
Multimedia features look excellent. The EZ-Buddie will ship with an independent radio tuner, so the machine does not even need to be running to play a radio signal. Optional speakers, remote control, video and audio controls on the face of the EZ-Buddie all seemed fairly intuitive. Below, you can see slots for USB and some Flash Card reading abilities. On the other side of the front bezel, there are more card reader interfaces.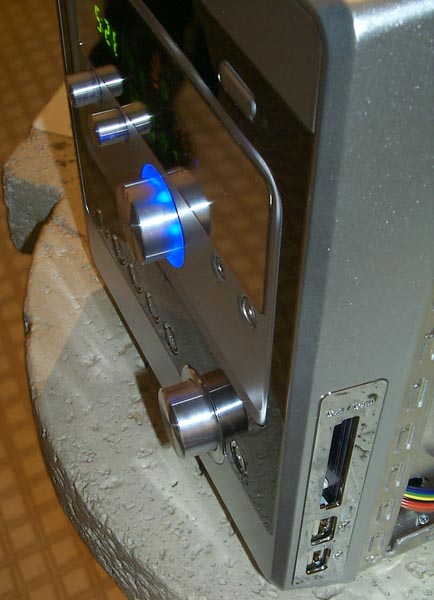 Even though we saw a pre-production sample, the thermal capabilities of the unit were quite good. Perhaps the most unique feature in the EZ-Buddie was the four internal heatpipes. We have seen heatpipes on SFF machines before - Shuttle's ICE cooling system comes to mind. This design, however, more closely mimics Zalman's TNN fanless case by attempting to sink additional CPU heat out to the rear of the unit. Unfortunately, ECS only had a standard fan and not an automatic or smart fan for exhaust, so the cooling fan was a bit noisy. ECS did assure us that this would be replaced by a much quieter fan with smart control before production units were released.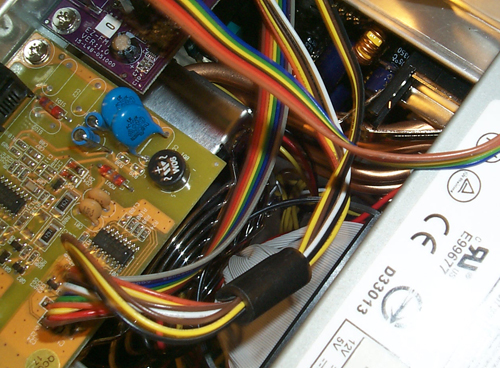 Perhaps the most interesting feature of the newest EZ-Buddie is the software itself. We already mentioned that the radio was actually controlled independently and is not dependant on the rest of the PC. Other multimedia functions, including VCD/DVD, CD. MP3 and TV tuner (with possible capture?), will all be handled by an embedded Linux OS. The EZ-Buddie will be ready to go straight out of the box. Rebooting the machine into Windows will allow EZ-Buddie to function as a normal XP PC.
Below, you can see the white interchangeable face plate for the EZ-Buddie. Perhaps since it works for cell phones, the interchangeable faceplates might work for SFF PCs.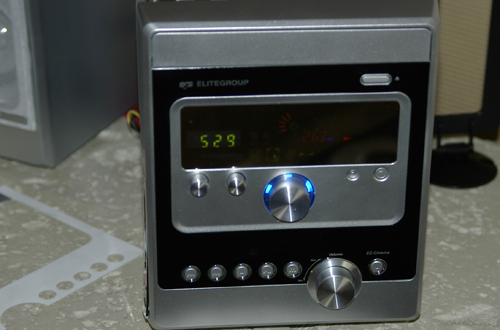 EZ-Buddie Versus VIA/Apex ApeXtreme
So, how will the new EZ-Buddie compare to existing SFFs (including VIA's ApeXtreme)? So far, only ECS and Shuttle have had significant revisions to their existing small form factor computers. Shuttle and ECS also appear to be leading the pack in R&D efforts. ECS has the enormous advantage of mass production, and with that they can deliver incredible price points. Our ECS representative at the show claimed that the newest EZ-Buddie will debut
below $200
. Obviously, this is without memory, CPU, hard drive and optical storage, but certainly, still a great value considering the costs of other mainstream SFF computers today.
These EZ-Buddie price points are impressive, but the new ECS mini could still be facing some stiff competition. The ApeXtreme will debut at $400 for the entire system, which includes a game pad and component video outputs. It will not debut with an integrated radio tuner, or PVR capabilities, and of course, its largest downfall will be S3 graphics. Shuttle is now also shipping a new Zen SFF with the external power brick and an even tinier footprint. But nothing we have seen harnesses both Linux and Windows in such a unique approach to the Multimedia PC.