AMD sent us word that tomorrow they will be hosting a Livecast celebrating 30 years of graphics and gaming innovation. Thirty years is a long time, and certainly we...
32
by Jarred Walton on 8/22/2014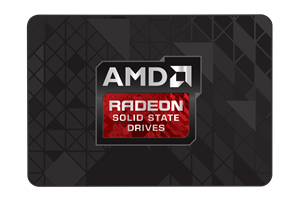 Back in 2011, AMD made a rather unexpected move and expanded its Radeon brand to include memory in addition to graphics cards. With today's announcement AMD is adding another...
43
by Kristian Vättö on 8/19/2014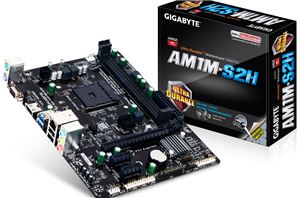 While most of the time enthusiasts are playing around with the latest and greatest, the cheaper low performance platforms are usually the high volume movers. As we explained in...
45
by Ian Cutress on 8/15/2014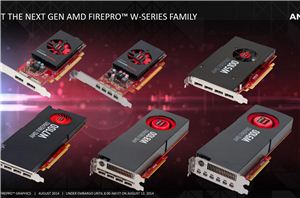 Kicking off a busy day for professional graphics, AMD is first up to announce that they will be launching a quartet of new FirePro cards. As part of the...
27
by Ryan Smith on 8/12/2014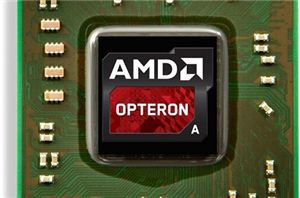 It has been a full seven months since AMD released detailed information about its Opteron A1100 server CPU, and twenty two months since announcement. Today, at the Hot Chips...
28
by Stephen Barrett on 8/11/2014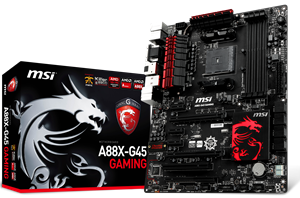 One of AMD's main selling points it likes to promote is towards the gamer, especially those on a tighter budget. This subsequently suggests to the motherboard manufacturers to build...
12
by Ian Cutress on 8/11/2014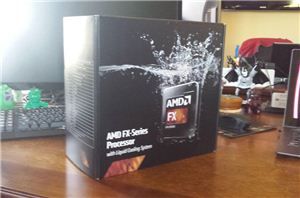 While AMD's FX-9590 CPU has been in systems for over a year, it suddenly comes to market as a retail package for end-users to buy with a bundled liquid...
128
by Ian Cutress on 8/9/2014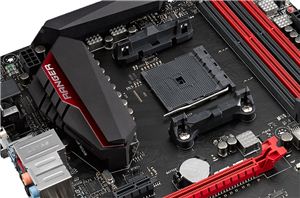 Back during Computex this year, we were at ASUS' ROG press conference when the Crossblade Ranger was announced. This was ASUS' ROG brand returning to AMD at the request...
15
by Ian Cutress on 8/6/2014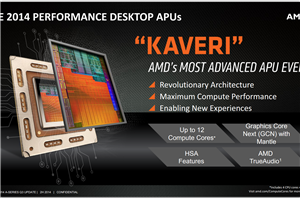 Back in January when AMD launched their first Kaveri APUs, we tested the A10-7850K and the A8-7600, with the former being at the top of the product stack featuring...
7
by Ian Cutress on 7/31/2014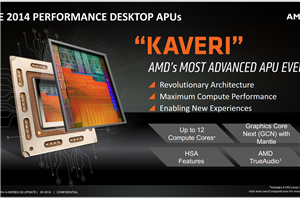 Kaveri was launched as a processor line, on desktop, back in January. At the time we were given information on three of the APUs, the A10-7850K, A10-7700K and A8-7600...
147
by Ian Cutress on 7/31/2014